CHRISTA PLAZA, AIA, LEED AP (BD+C)
Christa's vast experience in architectural design has translated into her ability to
work with clients that have diverse needs. With over 20 years of experience in
architecture and lighting design, her work includes local projects with Boulder,
City of Lafayette, Clear Creek County, and Parker as well as across the country
from California to Boston. Since 2011 Christa has worked on numerous projects
with the City of Lafayette including remodels, additions and upgrades to all LED
lighting. Her extensive design portfolio includes fitness centers, athletic facilities,
restaurants, spas, commercial office buildings, retail, tenant finish, schools, and
residential design.
Christa's fitness experience ranges from facilities that are 3,000 sq. ft. to 143,000
sq. ft. Christa understands what it takes to ensure a successful fitness facility
design. Having worked with all phases of design and documentation, Christa
works closely with clients to develop their specific building program and to create
and realize the vision for each project. Focus on client connection and good
communication with the entire project team has been the primary focus of many
successful projects for Christa.
Christa believes that architectural design should enhance the experience of
peoples living and working environments. Through selection of products and
meticulous detail development, she strives to create sustainable spaces that are
truly compatible. Christa's additional strengths include follow-through in the
construction observation phase where quality control is of the utmost
importance.
PROFESSIONAL ACTIVITIES
USGBC, Emerging Professionals Committee
AIA, North Chapter, Secretary 2009
AIA, Denver, Continuing Ed Chair 2009
AIA Colorado North, Committee Co-Chair, Design Awards Gala, 2007-2009
AIA - Denver
ARE Committee, 2003 to 2006
PUBLISHED ARTICLES
Recreation Management Magazine
Trends in Strategic Fitness Facility Design
Association of Fitness Studios
Know your numbers
Opening your own studio
Designing your own studio
11 Tips to Design and Build your studio
Club Industry Newsbeat Design Series (Online)
Pools that Amaze
Workout Spaces Should Entertain and Engage
Locker Rooms that Make Sense
Going Green to reduce Costs
Designing a Fitness Studio - Guest article with Stephen Tharrett
What Every Fitness Studio Entrepreneur Must Know When Designing Their Studio
Exciting Workout Spaces
Pools that Rock
Spa Essentials
Cafés that Create Cash Flow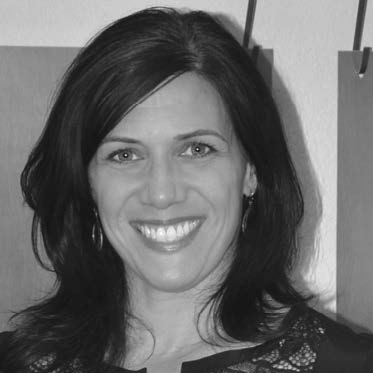 PROFESSIONAL AFFILIATIONS
AIA
USGBC
IHRSA
Assoc. of Fitness Studios
CPRA
REGISTRATION | CERTIFICATION
Registered Architect:
Colorado #400686,
Texas #20787,
LEED AP, (BD+C)
EDUCATION
Bachelor of Science in Architecture,
Arizona State University